Experiential Learning Premier Partnership
** SPECIAL OFFER FOR IACBE COMMUNITY! **
Join Tremayne for IACBE Office Hours!
- Learn about custom experiential learning programs
- Discuss formats and topics
- Explore examples
- Software Demo
- Q&A

CAPSOURCE CONFERENCE SESSION:
"Live Cases are on the Rise!"
3:15 - 4:00 PM ET on Wednesday, 4/15
About the Session:
Hear from IACBE Experiential Learning Partner, CapSource, as they recap the Live Case Experiences coordinated this year with DoorDash, The Ronald McDonald House of Jacksonville, Florida, True Religion, and Coinsource. In addition, if you're interested in engaging your students on high-quality turn-key experiential learning programs, hear what CapSource has in-store for IACBE schools for next academic year.
Explore Example Custom "Live Case" Programs within the IACBE Community
Explore Student Outcomes!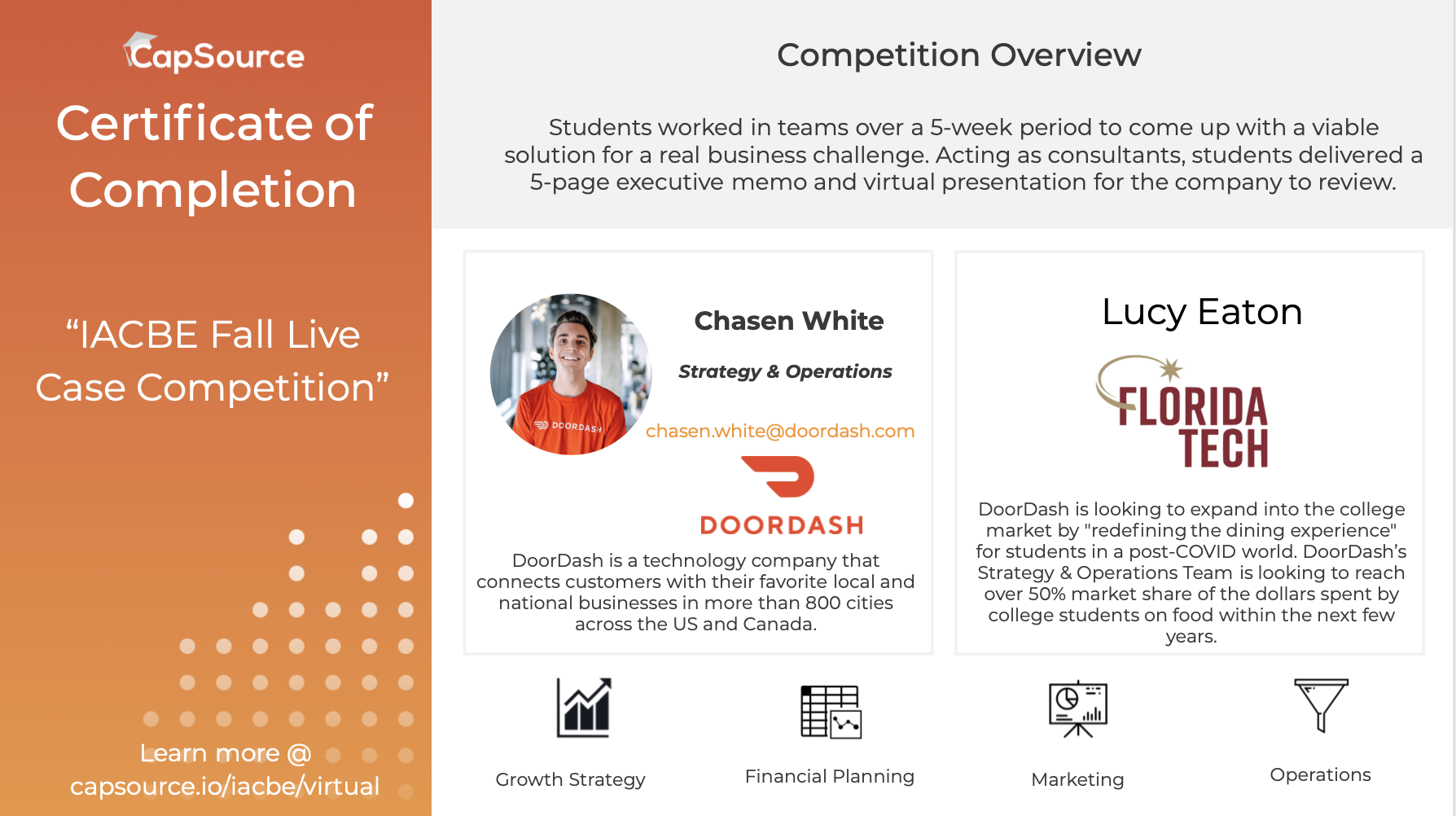 ARVE Error: Mode: lazyload not available (ARVE Pro not active?), switching to normal mode