Develop Driver Retention Strategy for Recycling Company
A Collaboration Between
Employee retention and turnover are among the top issues that human resource managers face, particularly in today's volatile labor market. Generally speaking, turnover is costly, and unwanted turnover affects the performance of the company and can negatively impact customer satisfaction. Lakeshore Recycling Systems (LRS) aims to improve driver retention, and are asking students to conduct research to learn about best practices for driver retention, identify opportunities for improvement upon LRS's current practices, and propose a driver retention strategy based upon the analysis.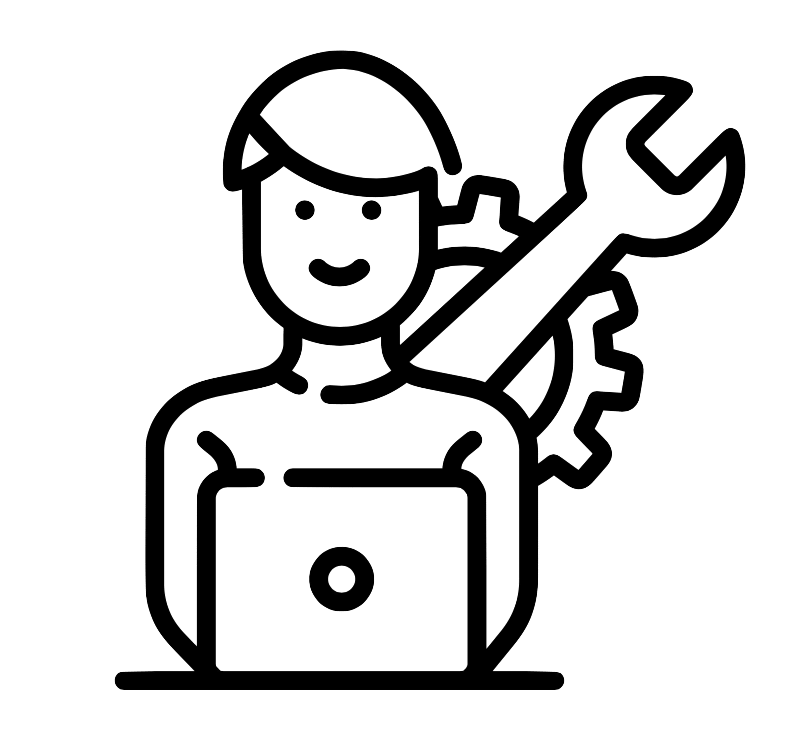 Customer Service
Although we aim for reliable and efficient waste removal, we aim to do much more.  Our ongoing goal is to divert as much waste as possible, which is why we provide Residential and commercial dumpster rentals, including variable-sized roll-off dumpsters, Electronic waste collection and recycling, Landscape, refuse and organic collection, Safe recycling of bulbs, batteries, and ballasts, LEED documentation, Municipal waste and recycling programs, and Waste and recycling services for area schools, including the Chicago Public Schools system We operate state-of-the-art material recovery facilities (MRF) throughout Chicagoland. These five recycling centers are strategically located in Chicago and the surrounding suburbs so we serve our clients where ever they are located.  We have made significant investments in technology that allows us to minimize the amount of material that is not recycled. This aligns with our commitment to being an eco-conscious sustainability partner to the community.  Our approach to this industry driven by a belief that waste management companies have a critical role in preserving the earth and ecology.  In everything we do, we try to align our practices with our philosophy.
Experiential Learning Program Details
| | |
| --- | --- |
| School | Northern Illinois University (NIU) |
| Engagement Format | Live Case - Think "Hackathon" or Case Competition with a whole class of students! This learning format allows educators to deliver experiential learning to students at scale. Students are often split into groups to work on a live case (or a series of cases) from a real host company that directly relates to key learning objectives. |
| Course | Business in Action, Fall 2021 (Doughty) – LRS Recycles |
| Level | Undergraduate |
| Students Enrolled | 68 |
| Meeting Day & Time | Jacie: Online, Mondays & Wednesday 3:30 - 4:45 PM CT |
| Student Time Commitment | 4-7 Hours Per Week |
| Company Time Commitment | 2 Hours |
| Duration | 13.57 Weeks |
Touchpoints & Assignments
Due Date
Type
REMINDER OF CONFIDENTIALITY

REMINDER OF CONFIDENTIALITY

During this program, you'll be working on a real project posed by a real industry partner. By registering for the CapSource system and participating in this Program, you are bound by the

Rules of Engagement

, including strict confidentiality of information shared with you. Please be respectful and professional.

September 3rd, 2021
Event na
KICKOFF SURVEY DUE

KICKOFF SURVEY DUE

September 5th, 2021
Evaluation evaluation
OFFICIAL PROJECT LAUNCH

OFFICIAL PROJECT LAUNCH

September 6th, 2021
Event na
Students Introduced to Projects

Students Introduced to Projects

September 7th, 2021
Event na
Milestone 1 Deliverable Due Milestone 1 Deliverable Due

September 28th, 2021
Submission Required submission-required
TEMP CHECK #1 DUE

TEMP CHECK #1 DUE

September 30th, 2021
Evaluation evaluation
Milestone 2 Deliverable Due Milestone 2 Deliverable Due

October 19th, 2021
Submission Required submission-required
TEMP CHECK #2 DUE

TEMP CHECK #2 DUE

October 21st, 2021
Evaluation evaluation
Milestone 3 Deliverable Due Milestone 3 Deliverable Due

November 16th, 2021
Submission Required submission-required
TEMP CHECK #3 DUE

TEMP CHECK #3 DUE

November 18th, 2021
Evaluation evaluation
SUBMIT FINAL DELIVERABLE SUBMIT FINAL DELIVERABLE

December 9th, 2021
Submission Required submission-required
OFFICIAL PROJECT END

OFFICIAL PROJECT END

December 10th, 2021
Event na
PEER ASSESSMENT DUE

PEER ASSESSMENT DUE

December 12th, 2021
Evaluation evaluation
SELF ASSESSMENT DUE

SELF ASSESSMENT DUE

December 12th, 2021
Evaluation evaluation
September 28, 2021

-

Deep-dive into LRS

What is the company's product and business model?

Who are the target demographics and customer segments? What do customers say about the company?

Who are the company's key competitors? How is LRS differentiated from their competitors?

Highlight your understanding of products and customer segments relevant to the current project objectives.

What is the organizational structure? How do drivers fit into that structure?

What are the roles and responsibilities of drivers?
What's a typical day like for a LRS driver?
What are the required qualifications for these positions?
How are drivers managed? Who do they report to?
Are there different ranks of drivers?
What is their pay/salary (range, median)? Total compensation?
How are drivers evaluated? Is there room for upward mobility in the organization?
What is the attrition or retention rate of drivers at LRS?

What are the best measures to use for gaining insight into driver job satisfaction and work engagement?

Are there existing surveys that can be used or adapted for use?
Can you create a prototype survey for gathering input from LRS drivers?
How will you protect the confidentiality of participants?




Suggested Deliverable:

Organizational Graphic and Driver Profile, Prototype Survey, questions for Industry Mentor

October 19, 2021

-

Research Current and Prospective Strategies and Practices

Conduct secondary research on driver retention and "best practices" for retaining drivers.

What are some metrics you find on driver retention or attrition? What are the
What do you find about why drivers are difficult to retain? What are the top reasons drivers leave?
What do you find about what helps to retain drivers? What are the top strategies or practices?
What are some strategies used by companies outside this industry?

Gather data using survey you created in the previous milestone.

What do the results suggest about driver satisfaction and engagement at LRS?
How does your research using secondary sources help you interpret/add meaning to the results of your survey?
What benchmarks can you use to evaluate the status quo and set goals for improvement?
Should this survey be repeated? If so, how often?




Suggested Deliverable:

Research Report & Presentation

November 15, 2021

-

Make Recommendations for Driver Retention Strategy

What are your recommendations for boosting driver retention?

Short-term, low-hanging, immediate strategies/tactics
Long-term strategies/tactics

What are the estimated costs associated with your recommendations?
What are the key performance indicators you recommend using to assess the success of these strategies?




Suggested Deliverable:

Driver Retention Strategy
There are no resources currently available
There are currently no supervisors assigned.
There are currently no supervisors assigned.
There are currently no students assigned.