Develop Fundraising Strategies for Chicago-based Non-profit Birthing Center Fundraising Goals
A Collaboration Between
Southside Birthing Center is a newly established non-profit organization aiming to meet historically unmet needs of individuals, families, and the community of Southside Chicago. As a non-profit start-up looking for financial support, Southside Birthing Center is looking to students to help them develop resources to support their fundraising efforts.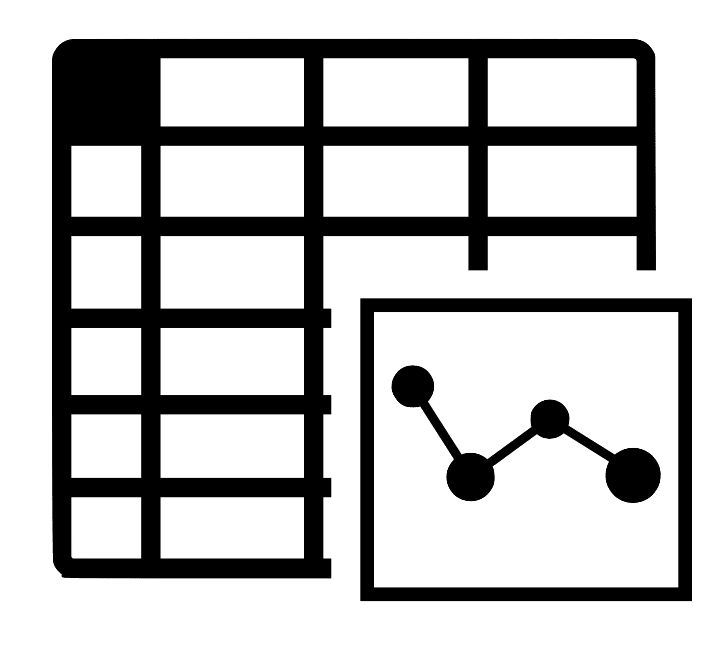 Reporting, Financial Planning & Analysis
The Chicago South Side Birth Center will help address the disparities and inequities in maternal and infant outcomes in Chicago from before the time a person gets pregnant.
The Chicago South Side Birth Center will offer people with low-risk pregnancies the opportunity to labor and deliver their babies in a beautiful, non-hospital setting under the care of both out-of hospital and hospital-trained midwives.  In addition, the birth center will provide full-spectrum, evidenced-based gynecologic, family planning, and postpartum care following the
Midwifery Care Model
. We hope to serve 800 new patients per year and provide care for between 100 and 150 births. Our aim is to improve the health of pregnant people and babies on the South Side of Chicago by improving access to care, promoting low-intervention births, providing culturally-sensitive care, and honoring clients as partners in their own health
Experiential Learning Program Details
| | |
| --- | --- |
| School | Northern Illinois University (NIU) |
| Engagement Format | Live Case - Think "Hackathon" or Case Competition with a whole class of students! This learning format allows educators to deliver experiential learning to students at scale. Students are often split into groups to work on a live case (or a series of cases) from a real host company that directly relates to key learning objectives. |
| Course | Business in Action, Fall 2021 (Joseph) – Southside Birthing Center |
| Level | Undergraduate |
| Students Enrolled | 68 |
| Meeting Day & Time | Mondays & Wednesday 11:00am - 12:15pm PM CT |
| Student Time Commitment | 4-7 Hours Per Week |
| Company Time Commitment | 2 Hours |
| Duration | 13.57 Weeks |
Touchpoints & Assignments
Due Date
Type
OFFICIAL PROJECT LAUNCH

OFFICIAL PROJECT LAUNCH

September 6th, 2021
Event na
Students Introduced to Project Topics

Students Introduced to Project Topics

The four projects to be completed per group include 1. Fundraising 2. HR Hiring and Retention strategies & Organizational Structure 3. Accounting Controls and Processes 4. Website Design

September 13th, 2021
Event na
KICKOFF SURVEY DUE

KICKOFF SURVEY DUE

October 3rd, 2021
Evaluation evaluation
REMINDER OF CONFIDENTIALITY

REMINDER OF CONFIDENTIALITY

During this program, you\'ll be working on a real project posed by a real industry partner. By registering for the CapSource system and participating in this Program, you are bound by the 

Rules of Engagement

, including strict confidentiality of information shared with you. Please be respectful and professional.

October 3rd, 2021
Event na
Check In #1 DUE

Check In #1 DUE

October 11th, 2021
Evaluation evaluation
Milestone 1 Deliverable Due Milestone 1 Deliverable Due

October 13th, 2021
Submission Required submission-required
Milestone 2 Deliverable Due Milestone 2 Deliverable Due

October 27th, 2021
Submission Required submission-required
Check In #2 DUE

Check In #2 DUE

October 27th, 2021
Evaluation evaluation
Milestone 3 Deliverable Due Milestone 3 Deliverable Due

November 10th, 2021
Submission Required submission-required
Check In #3 DUE

Check In #3 DUE

November 10th, 2021
Evaluation evaluation
PEER ASSESSMENT DUE

PEER ASSESSMENT DUE

November 19th, 2021
Evaluation evaluation
SELF ASSESSMENT DUE

SELF ASSESSMENT DUE

November 19th, 2021
Evaluation evaluation
SUBMIT FINAL DELIVERABLE SUBMIT FINAL DELIVERABLE

November 30th, 2021
Submission Required submission-required
OFFICIAL PROJECT END

OFFICIAL PROJECT END

December 10th, 2021
Event na
October 13, 2021

-

Deep Dive Into Southside Birthing Center

Become familiar with the organization's history, mission, vision and goals.
What is the organization's value proposition?
Who are the key stakeholders?
Who is the target audience? What problem does the organization help them to solve?
What is the scope of services that the organization provides? How does the company categorize and organize the services they will provide?
What media is available on the organization? How are these resources currently used to engage stakeholders and prospective donors?
Focus on fundraising:

What are the fundraising goals and objectives? How can/will the current project contribute to the fundraising efforts?
What can the organization provide you on their previous fundraising strategies, or strategies they've used to gain support for the organization?
What individuals and organizations are considered ideal targets for fundraising efforts?




Suggested Deliverable:

Internal report on organization, profile of ideal fundraising target(s), questions for the Industry Mentor

October 25, 2021

-

Gather and Analyze Information for Making a Compelling Case to Prospective Donors for Supporting Southside Birthing Center

Can you develop a listing of potential donors based upon the profiles you constructed in the previous step?
What messages, content, meanings should be used to educate target audiences about the organization and its fundraising needs?
How do other similar organizations communicate their concept and value to stakeholders? Research and present best practices for fundraising strategies/tactics for similar organizations, concentrating on the use of social media channels.
What are some strategies that have shown to be successful for non-profits in the past? E.g. social fundraising such as peer-to-peer campaigns and crowdfunding, community fundraising events like walkathons and auctions. major donor cultivation events.




Suggested Deliverable:

Prototype fundraising materials, including potential donor list, sample fundraising materials, suggested strategies and best practices including social media channels

November 10, 2021

-

Develop Content & Recommendations for Fundraising Initiatives

Create prototype messages/content to show the target audience the unique value of the organization to the community to update the pitch deck.

How might the messaging and content differ according to target audience?

Develop a plan to hold a silent auction fundraising event.

What are reasonable goals and timeframe for the event?
What are the key steps to the process? What roles must be performed?  Can you create a template for planning the
Who are the targets?
What materials/content do you suggest using to solicit participation?
What communications channels should be used?
Are there other considerations for planning the event?

How can Southside Birthing Center evaluate the effectiveness of the strategies you recommend?




Suggested Deliverable:

Finalized materials for pitch deck, Silent auction plan, Tabled suggestions for evaluating each of the strategies.
There are no resources currently available
There are currently no supervisors assigned.
There are currently no students assigned.