Make Recommendations for HR Recruitment & Retention at a Chicago-based Non-profit Birthing Center
A Collaboration Between
Southside Birthing Center is a newly established non-profit organization aiming to meet historically unmet needs of individuals, families, and the community of Southside Chicago. Following the recent passage of legislation that allows the Center to begin operations, Southside Birthing Center is looking to students to help them establish a plan for recruiting and retaining top talent.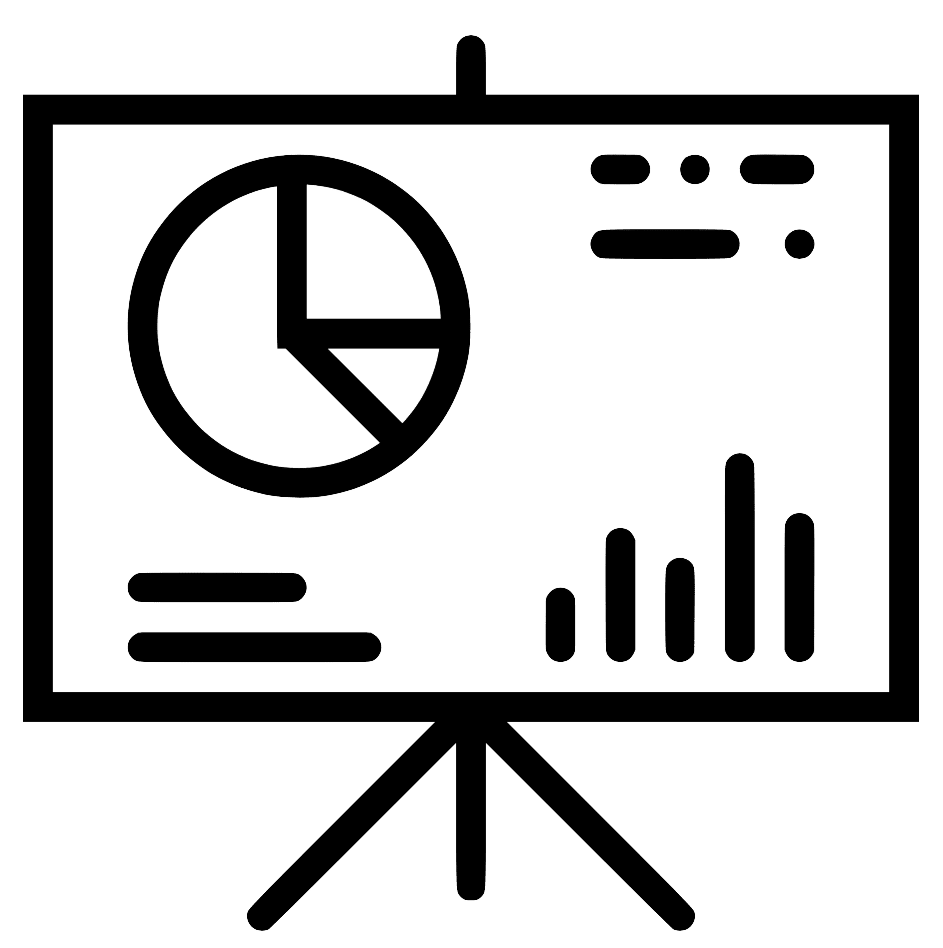 Marketing
The Chicago South Side Birth Center will help address the disparities and inequities in maternal and infant outcomes in Chicago from before the time a person gets pregnant.
The Chicago South Side Birth Center will offer people with low-risk pregnancies the opportunity to labor and deliver their babies in a beautiful, non-hospital setting under the care of both out-of hospital and hospital-trained midwives.  In addition, the birth center will provide full-spectrum, evidenced-based gynecologic, family planning, and postpartum care following the
Midwifery Care Model
. We hope to serve 800 new patients per year and provide care for between 100 and 150 births. Our aim is to improve the health of pregnant people and babies on the South Side of Chicago by improving access to care, promoting low-intervention births, providing culturally-sensitive care, and honoring clients as partners in their own health
Experiential Learning Program Details
| | |
| --- | --- |
| School | Northern Illinois University (NIU) |
| Engagement Format | Live Case - Think "Hackathon" or Case Competition with a whole class of students! This learning format allows educators to deliver experiential learning to students at scale. Students are often split into groups to work on a live case (or a series of cases) from a real host company that directly relates to key learning objectives. |
| Course | Business in Action, Fall 2021 (Joseph) – Southside Birthing Center |
| Level | Undergraduate |
| Students Enrolled | 68 |
| Meeting Day & Time | Mondays & Wednesday 11:00am - 12:15pm PM CT |
| Student Time Commitment | 4-7 Hours Per Week |
| Company Time Commitment | 2 Hours |
| Duration | 13.57 Weeks |
Touchpoints & Assignments
Due Date
Type
OFFICIAL PROJECT LAUNCH

OFFICIAL PROJECT LAUNCH

September 6th, 2021
Event na
Students Introduced to Project Topics

Students Introduced to Project Topics

The four projects to be completed per group include 1. Fundraising 2. HR Hiring and Retention strategies & Organizational Structure 3. Accounting Controls and Processes 4. Website Design

September 13th, 2021
Event na
KICKOFF SURVEY DUE

KICKOFF SURVEY DUE

October 3rd, 2021
Evaluation evaluation
REMINDER OF CONFIDENTIALITY

REMINDER OF CONFIDENTIALITY

During this program, you\'ll be working on a real project posed by a real industry partner. By registering for the CapSource system and participating in this Program, you are bound by the 

Rules of Engagement

, including strict confidentiality of information shared with you. Please be respectful and professional.

October 3rd, 2021
Event na
Check In #1 DUE

Check In #1 DUE

October 11th, 2021
Evaluation evaluation
Milestone 1 Deliverable Due Milestone 1 Deliverable Due

October 13th, 2021
Submission Required submission-required
Milestone 2 Deliverable Due Milestone 2 Deliverable Due

October 27th, 2021
Submission Required submission-required
Check In #2 DUE

Check In #2 DUE

October 27th, 2021
Evaluation evaluation
Milestone 3 Deliverable Due Milestone 3 Deliverable Due

November 10th, 2021
Submission Required submission-required
Check In #3 DUE

Check In #3 DUE

November 10th, 2021
Evaluation evaluation
PEER ASSESSMENT DUE

PEER ASSESSMENT DUE

November 19th, 2021
Evaluation evaluation
SELF ASSESSMENT DUE

SELF ASSESSMENT DUE

November 19th, 2021
Evaluation evaluation
SUBMIT FINAL DELIVERABLE SUBMIT FINAL DELIVERABLE

November 30th, 2021
Submission Required submission-required
OFFICIAL PROJECT END

OFFICIAL PROJECT END

December 10th, 2021
Event na
September 28, 2021

-

Deep Dive Into Southside Birthing Center

Become familiar with the organization's history, mission, vision and goals.
What is the organization's value proposition?
Who are the key stakeholders?
Who is the target audience? What problem does the organization help them to solve?
What is the scope of services that the organization provides? How does the company categorize and organize the services they will provide?
What is the proposed organization of the agency? What are the positions?
Focus attention on existing plans for recruitment and retention:

What can the organization provide in terms of job descriptions, candidate requirements, projected salaries and other benefits and forms of compensation, working conditions, etc. for each position?
What guidelines are prepared for recruiting and hiring candidates?
What are the challenges they anticipate recruiting and retaining employees?




Suggested Deliverable:

Internal report on organization, organization chart with position descriptions, questions for the Industry Mentor

October 18, 2021

-

Gather, Organize, and Present Recommendations for Recruitment Strategy

What are the recruiting objectives? How many positions need to be filled? For each position:
• Date by which positions should be filled.
• Number of applications desired.
• Type of applicants sought:
– Level of education.
– Knowledge, skills and abilities.
– Interests and values.
– Diversity.
• Job performance goals for new hires.
• Expected new-hire retention rate.
What type of individuals should be targeted?
• Where can these people be found?
• When should the recruitment campaign begin?
• How can the targeted individuals best be reached?
• What recruitment message should be communicated?
• What type of recruiters should be used?
• What should be the nature of a site visit?
• What should a job offer entail?
What tools or rubrics do you suggest using to fairly and consistently evaluate job applicants?
How can Southside Birthing Center evaluate their recruitment efforts? What metrics should they use?




Suggested Deliverable:

Report & slideshow presentation

November 15, 2021

-

Gather, Organize, and Present Recommendation for Employee Retention

Once employees are recruited, what do you suggest Southside Birthing Center can do to retain valued employees?
What type of training and professional development programs might they offer?
What are the norms around compensation, salary increases, etc. for non-profits in this sector?
Will there be opportunities for both vertical and lateral growth?
What other types of perks are meaningful to employees? How can these be used to show appreciation and reinforce the organization's mission, values, and goals?
How can the organization promote work-life balance?




Suggested Deliverable:

Digital infographic and supporting narrative/information outlining key strategies for employee retention
There are no resources currently available
There are currently no supervisors assigned.
There are currently no students assigned.